Nov
30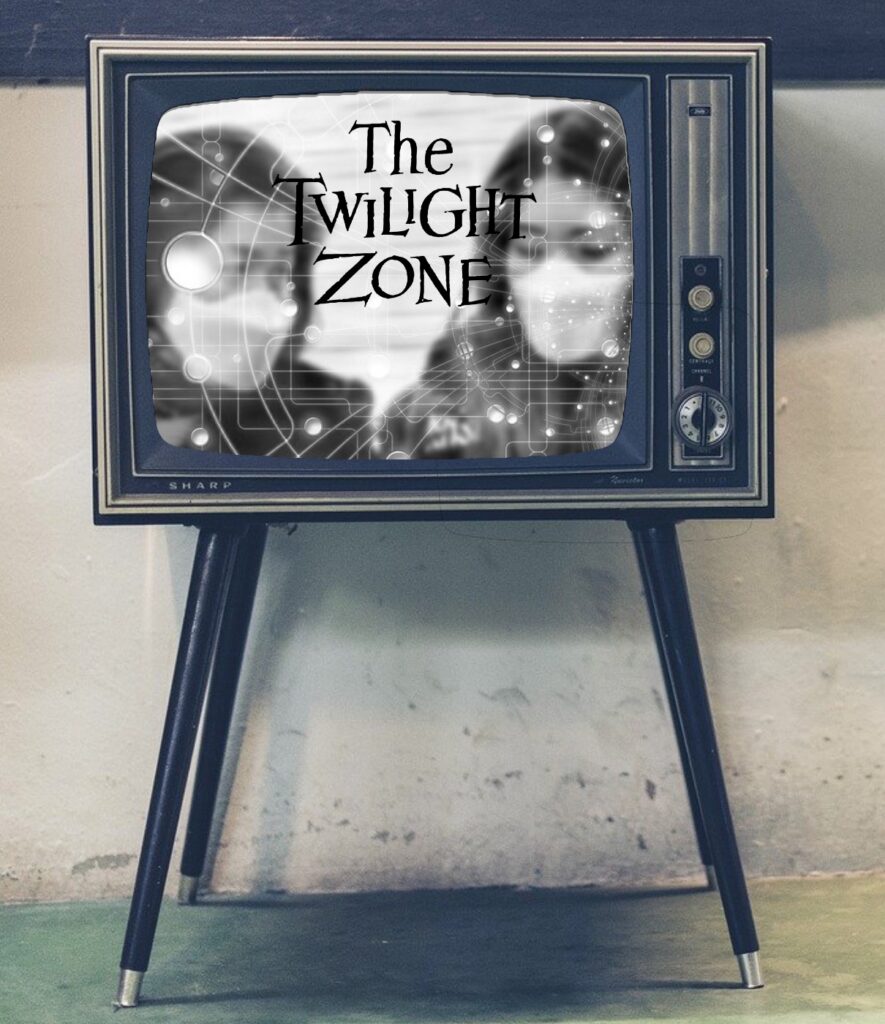 In the category of iconic TV shows, The Twilight Zone is right up there with Star Trek and The Simpsons. Just about every generation gets Twilight Zone references. To this day, almost no one reacts with bafflement when comedians and satirists do impressions of the show's late host, Rod Serling.
So I figure I can safely invoke the show now: It wouldn't have been difficult to imagine any aspect of 2020 as a Twilight Zone episode. Rampant infections, widespread death, losses of various notables, economic upheaval, devastating storms, a mercifully fizzled murder hornets threat, or the image of people distancing and wearing masks—any one of these could easily have served. You can just hear Serling's crisp enunciation as he opens with, "Imagine a world where people do not dare show their faces …"
In the payments industry in particular, the pandemic has certainly effected change. I have already noted the growth of pandemic-related fraud … an upsurge in onboarding … the possibility of shopping from home remaining a standard long after the pandemic has passed … a toll on the movie industry and on ticket payment apps … a rise in telecommuting that may or may not last … and the possible speeding of physical bank obsolescence.
Meanwhile, technologies that were most likely already underway are debuting to cheers. Take Amazon, for instance, which "… has unveiled technology that lets shoppers at physical stores pay for their purchases by scanning the palm of their hands," reports PYMNTS.com. The article continues:
Initially, the system will be used at select Amazon Go stores … However, Amazon plans to extend the rollout and also wants to sell to third parties, arguing it could be used for everyday activities like paying at a store, presenting a loyalty card, entering a location like a stadium, or badging into work.
While many fast food restaurants adapted their drive-thrus to the pandemic with gloved, mask-wearing help using a tray to hand over bagged food, Burger King recently upped the game with the announcement of its "restaurant of tomorrow." According to HYPEBEAST:
… the new Burger King branch will feature three lanes for "Pick Up, "Park & Order" and "Drive-Thru"—one lane dedicated for food delivery drivers. The store will operate with a solar charging system and seating arrangements will be placed on the second floor for dine-in. Drive-thru customers will be given their orders via a conveyor belt at a designated pickup spot in the parking lot; curbside pickup customers can park their vehicles under a solar power canopy and place their orders through QR codes, and customers ordering takeout without vehicles will be served via a walkup window.
But how do you keep up if yours isn't a fast food restaurant? In Portland, Oregon, Shine Distillery & Grill owner Jon Potee's solution was to create the world's first "drag thru" restaurant. Now, every night, cars line up around the block with customers eager to part with cash and enjoy a drag show while the chef prepares meals to order. The Oregonian describes the show this way:
Drag performer Bolivia Carmichaels cued the music and began lip syncing Abba's "Dancing Queen" as she snaked, cabaret style, among the small cars already in line for takeout. Nearby, a neighbor set off a mass of bubbles that floated through the intersection, adding unexpected sparkle where, given what was underway, none was needed.
Restaurant delivery services like Grubhub and Doordash, though already up and running, certainly grew with the pandemic. Not that it's a happy marriage from restaurateurs' viewpoints. According to PYMNTS.com,
Some eateries allege that the apps' commission fees—which can be as high as 40 percent—are eating into their margins, but they cannot abandon these apps lest they risk losing the customers that use them, leaving eateries in a
For a while, dining-in was staging a limited comeback with masked servers tending to distanced tables. But recent infection surges have caused many states to order a new hiatus. In the midst, a new initialism has emerged: QSR, for "Quick Service Restaurant." The name is self-explanatory for an industry gearing itself for fast turnaround and delivery.
Meanwhile, savings appear to be up. To cite another PYMNTS.com post:
During the pandemic, individuals have been playing it safe financially. In June … Bank of America had seen $2 trillion in deposits, a record number, since the pandemic hit, as people hedged their bets against the tumultuous economy and potential job losses. That included an April number of $865 billion in deposits—more than usually is deposited in an entire year, although that happened as the federal government doled out $1,200 personal checks.
With one or more viable—we can only hope—vaccines on the horizon, life may—may—return to pre-pandemic normal by late 2121. But will it? Perhaps home delivery will reign supreme. Perhaps more people will continue saving. (Ok, that one is a long shot.) No matter what, I am counting on the payments industry to continue its growth.