Oct
5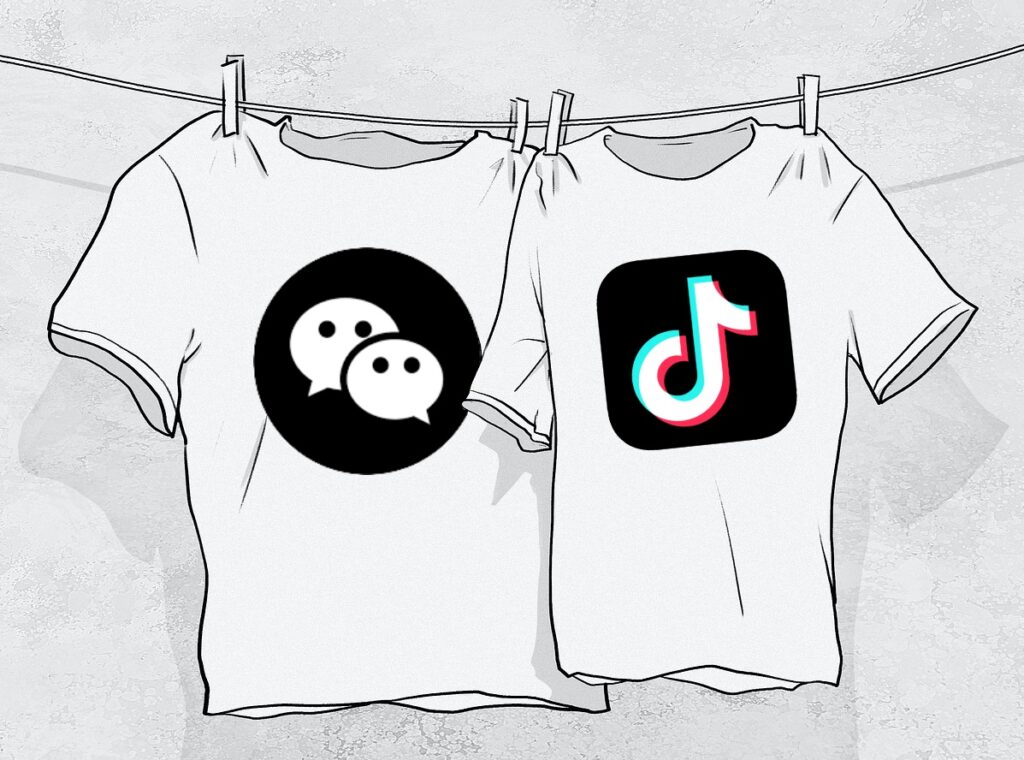 Not even George Orwell foresaw a time when the topic commanding a large share of media attention would be … the media.
No, not the old-style broadcast and print media. Dominating the headlines these days are media the likes of Facebook, TikTok, WeChat, and, just to round things out, Netflix. All except Netflix have implications for the payments business.
TikTok, WeChat, Facebook, and more
These days it's almost de rigueur for a congressional committee to scrutinize the social media. Take Facebook, which, along with other social media and search engines, has come under recent fire for allegations of moderating political speech. Ironically, this comes on the heels of its having been under fire for not moderating political speech.
You may also have seen mention in the news of Chinese apps TikTok and WeChat. Brookings summarized the administration's concerns about the apps this way:
[T]he core American concern appears to be that the Chinese government will be able to access this data and potentially leverage it for espionage or blackmail. U.S. officials also worry the apps censor political speech and could be used to spread misinformation.

Behind the scenes there are several broader motivations likely also contributing to American action against TikTok and WeChat. The move is a significant escalation in ongoing technology tensions between the U.S. and China … It also reflects some officials' desire for greater reciprocity in the U.S.-China relationship, given that many U.S. technology companies cannot operate freely in China.
Accordingly, Mr. Trump issued executive orders on August 6 banning the use of WeChat and TikTok from within the United States as of September 20. The WeChat ban threatened to deliver a blow in particular to Chinese Americans. According to analytics firm Apptopia as reported by Singapore online news outlet Today, some 19 million Chinese Americans who use WeChat daily fear being cut off from friends and family. And the threatened TikTok ban has caused a stir among Americans in general. According to CNBC, right now more than 100 million American users love them some TikTok.
I used the word threatened because, for the moment, both executive orders are on hold. A federal judge in San Francisco issued a temporary injunction on the WeChat order. According to NPR News,
U.S. Magistrate Judge Laurel Beeler in Northern California issued a preliminary injunction Sunday morning siding with users of WeChat, who claimed in a lawsuit that Trump's action curbed their First Amendment rights.
And in the United States district court for the District of Columbia, Judge Carl Nichols blocked the TikTok order. The Guardian reported that Nichols …
… granted an injunction against the order after a hearing on Sunday night, citing the argument from [TikTok parent] ByteDance that without an injunction it would suffer "irreparable harm", even if the ban were eventually lifted.
Meanwhile, first Microsoft and, later, Oracle teaming up with Walmart expressed interest in acquiring and thus ensuring the continuance of TikTok's U.S. operations. As of this writing, TikTok has rejected Microsoft's bid and leans favorably toward Oracle-Walmart's. Of course, there has been enough back-and-forth that it wouldn't surprise me if that changed within minutes of my uploading this post.
Impact on the payments business
WeChat and TikTok are significant players in the digital payments business. Medium quoted Berkshire Hathaway's Charlie Munger as saying that WeChat was "one of the few potential competitors to Visa, Mastercard and American Express."
PaymentsSource speculated that the bans, if they go through, could set up "potential retaliation against U.S. companies that could interrupt international payment flows." But there will be even more potential impact, PaymentsSource continues,
"… if the Chinese government retaliates, preventing U.S. companies like Walmart, Starbucks, hotels and other merchants from using these nearly ubiquitous apps within China," said Sarah Grotta, director of debit and alternative products advisory service at Mercator Advisory Group.

Numerous merchants in the U.S. support [WeChat parent company] Tencent's WeChat Pay and Ant's Alipay, primarily to allow Chinese consumers to use their own currencies while traveling. That use case is among Tencent and Ant's major modes of expansion in the U.S., and a ban of any length could reduce payment flows in the U.S. (Ant and Alipay are not part of the ban announced Friday morning.)
Slate weighed in by observing that the Commerce Department …
… will also prohibit WeChat from processing U.S. payments and transferring funds … The same will happen to TikTok on Nov. 12 unless Trump rescinds the ban or the administration approves a deal for a U.S.-based company to take over the app from its Chinese owner ByteDance.
BusinessOfApps reports that as of Q4 2019, over 800 million WeChat Pay users were executing more than a billion transactions daily. In total, WeChat boasts over a billion active users, a little more than half of whom avail themselves of the app's payment feature. I wasn't able to track down specific numbers for the U.S., but if anywhere near half of WeChat's 19 million U.S. subscribers use WeChat Pay, it goes without saying that a ban will have serious implications.
And then there's Netflix
Netflix is one player in the digital world under recent scrutiny that, mercifully, has nothing to do with the payments business beyond collecting its monthly membership fee. At issue is the movie Cuties, a French-made drama that brought accusations of "criminal sexual exploitation of minors" from Senator Mike Lee (R-Utah) and others. So far, Netflix is standing by the film.
Perhaps WeChat, Tiktok, Facebook, Google and others should thank Netflix for diverting some of the negative attention from them. For now.