Dec
7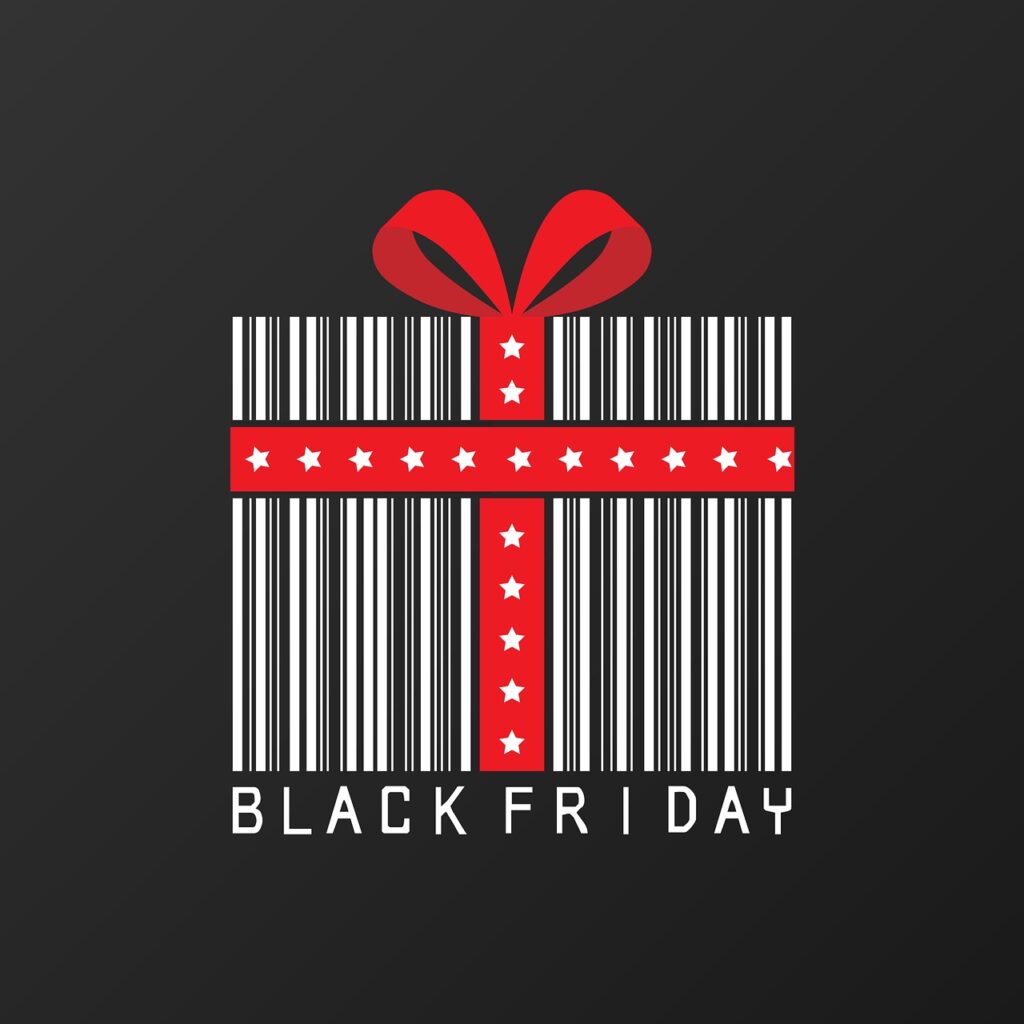 "Black Friday" and "Cyber Monday" are fast becoming misnomers. For decades the former referred to the biggest retail shopping day of the year, while the latter referred to the fairly recent phenomenon of online shopping.
These days the terms are all but interchangeable, referring overall to the biggest retail and online shopping month. And it's not exactly a calendar month. It's the period of time that begins on the day following Thanksgiving, which in the United States has been set in stone on November's fourth Thursday, and ends at midnight on December 24. What shall we call it? Black Decemberish?
Whatever one chooses to call it, online shopping during the month was already enjoying meteoric growth. This year's COVID 19 pandemic has sped it up even more, due in part to government and in part to self-imposed restrictions. As Forbes reported:
Cyber Monday was projected to be the largest online shopping day in U.S. history and it delivered just that—a 15.1% increase over last year coming in at $10.8 billion for the day. Adobe's shopping data analyzes one trillion visits to U.S. retail sites and has calculated that the total season-to date holiday spending, including Cyber Monday, is over the $100 billion threshold. This milestone is usually not reached until mid-December … The raging coronavirus pandemic kept crowds thin at malls and stores across the country on Black Friday, but a surge in online shopping offered a beacon of hope for struggling retailers after months of slumping sales and businesses toppling into bankruptcy.
The following day, Associated Press reported:
Consumers spent an estimated $9 billion on U.S. retail websites on Black Friday, according to Adobe Analytics, which tracks online shopping. That was a 22% increase over the previous record of $7.4 billion set in 2019.
Despite pandemic precautions, sundry retail stores opened on Black Friday, for the most part to lackluster sales. Meanwhile, online sales are setting new records. CNBC reported:
Traffic at stores on Black Friday fell by 52.1% compared with last year, as Americans by and large eschewed heading to malls and queuing up in lines for shopping online, according to preliminary data from Sensormatic Solutions.
Yet, CNBC adds,
Spending online on Black Friday this year surged 21.6% to hit a new record, according to data from Adobe Analytics, as consumers rang up $9 billion worth of purchases on the web the day after Thanksgiving.
Some of this year's biggest winners have been the giants you would expect. TheBlackFriday.com predicted:
While Amazon continues to rule online world, WalMart remains an undisputed king of the Black Friday. BestBuy, Target, Kohl's and Macy's are next in line, in terms of popularity. People are expected to look for deals on Apple's iPhones, Macs, iPads & other devices … Expect WalMart, Target, BestBuy, and Amazon to offer cheapest Laptops, TVs and Video Games.
Yet—good news for little guys—online sales need no longer be the exclusive domain of giants. According to AP,
Big retailers such as Walmart and Target benefited from the surge, but small retailers did as well, Adobe said. Sales at big stores surged by 403% on Thanksgiving and Black Friday compared to the daily average in October, but sales at smaller retailers also grew by 349%.
It seems that local retailers are figuring out how to generate and fulfill online sales. And perhaps fulfilling them with curbside pickup, as opposed to delivery, adds the appeal of thoughtful, in-person shopping—without having to fight crowds—while preserving the convenience of safe ordering and online payment.
Black Decemberish has had other welcome effects. In the race to maximize holiday sales, many retail chains had begun opening on Thanksgiving, a move that wasn't terribly popular with employees who didn't need the overtime. Cyber shopping seems to obviate the need to open a physical facility on Thanksgiving.
Just about every news source reporting Black Friday and Cyber Monday numbers sources their data from Adobe. So let's cut to Adobe for a few more insights:
In 2019, Adobe reported $142.2 billion in spending. This year, Adobe predicts $189 billion.
More and more, spending appears to be ganging up on Cyber Monday, which fell on November 30 this year.
So far this year, the top five Cyber Monday products are Super Mario Brothers 3D All-Stars, airpods, Vtech Toys, HP and Dell Computers, and Chromecast.
It may soon be moot to differentiate between Black Friday and Cyber Monday. But for now, reporters seem to like their demarcation. Stay tuned in 2021.