---
---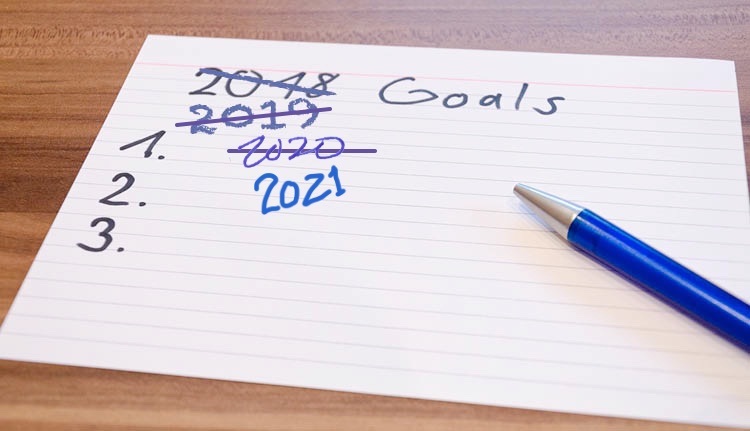 I realize resolutions are supposed to be positive.[1] But a look at their lighter side may offer respite to those of us who are weary of feigning belief and encouragement each time we hear yet another "I'm going to lose weight" or "I'm going to give up [insert vice here]."
Here are a few of my favorite offbeat resolutions, curated from list after list boasting the "world's funniest." Speaking of which, I should resolve to lay off click-bait.
Wisdom from The New Yorker
You can hardly beat The New Yorker for insight and wit. The magazine's Susanna Wolff advised:
Instead of preparing ambitious New Year's resolutions like we did last year, let's get ready for [the new year] by collectively aiming a little lower.
Wolff suggests that instead of resolving to learn a foreign language, for instance, "delete the Duolingo app from your phone and hope that 'Storage Almost Full' message stops popping up." Why "spend more time with family" when you can "mute all of your family members on Facebook so that you can still tolerate spending time with them"? And in place of "drink less alcohol," Wolff suggests "drink better alcohol."
Here's how legendary satirist Andy Borowitz's pledge to quit smoking worked out:
On New Year's Day, I started using nicotine patches, nicotine gum, and nicotine lozenges but stopped when I began to hallucinate that I was a Lucky Strike. January 2nd brought a new, less arrogant resolution: "I will smoke only cigarettes I did not pay for."
In "This Is the Year," Colin Nissan shows how specificity helps:
The more specific you are about your resolution, the better your chance of sticking with it. Don't just say, "I want to lose weight." Say, "When my arm jiggles, I want it to look less like a pelican's throat-pouch choking down a bass."
I shall resist further excerpting from The New Yorker for variety's sake and to avoid tempting a reminder about infringement from their legal department.
Other voices
If you're tired of saccharin-laden resolutions, you may like this, from James Agate: "To tolerate fools more gladly, provided this does not encourage them to take up more of my time." Or this, from major league pitcher Dave Beard: "Many years ago I resolved never to bother with New Year's resolutions, and I've stuck with it ever since."
From the Twitterverse
Several collections of alleged all-time funniest tweeted resolutions cite these:
Just write out everything you did last night and at the beginning add the word "stop." —@peteholmes

My New Years resolution is to be more assertive if that's okay with you guys? —@megankcomedy
Here are a few more I enjoyed:
My New Year's resolution is simply to remember to write 2021 instead of 2020. —@JiteshJain (Found on Buzzfeed)[2]

I am really unfit. Running for a train has almost done me in. A new years resolution of never running again I reckon —@SwtngTwtng (HelloGiggles)

I've read so many horrible things about drinking and smoking recently that I made a new, firm New Year's resolution: NO MORE READING." —@PhatOfficial (ScoopWhoop)
Encouragement from Mark Twain
It seems fitting to close on this one, from Mark Twain:
Now is the accepted time to make your regular annual good resolutions. Next week you can begin paving hell with them as usual.
Twain came up with that early in his career. It was published in an 1863 edition of Territorial Enterprise, a Virginia City, Nevada, newspaper. Oddly enough, he wasn't much into tweeting.
---
[1] In an earlier post I wrote about the origin of New Year's resolutions and listed some of the most common ones. Click here.
[2] I updated the years.