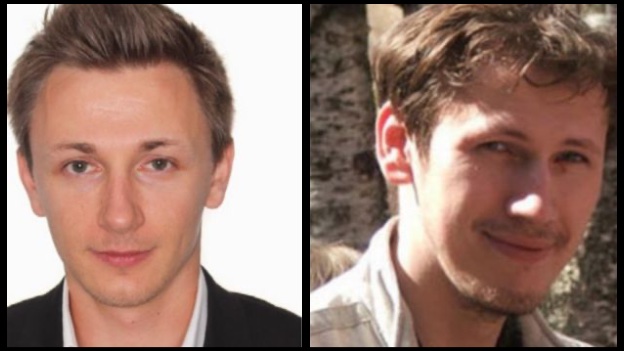 Here's an interesting prediction from the February 25, 1966 issue of TIME magazine: "By 2000, the machines will be producing so much that everyone in the U.S. will, in effect, be independently wealthy."
I don't think I'm being premature when I say I think the magazine missed the mark with that one. Not that I blame the writer or editor. It takes only one unforeseen development to send events cascading down a new, never-imagined course.
Take the current year. It has already already presented multiple unforeseen developments sending events cascading innumerable never-imagined courses, and we have barely reached the halfway mark. The year began, you'll recall, with devastating fires in Australia. Then a deadly new strain of coronavirus rocketed around the globe, and at the moment it shows little intention of abating anytime soon. Then two disparate waves of protests erupted throughout the United States, one of people infuriated at stay-at-home orders, the other of people calling for an end to systemic racism. And let's not forget murder hornets, a threat that may have been overblown—so far. Speaking of hornets, a strain of them are building "super nests" about the size of a Volkswagen Beetle in the American south.
Oh, and in the U.S., it's an election year.
In no way do I wish to trivialize the seriousness of any of the above when I say I'll be surprised if, a few years hence, Hollywood doesn't crank out a bunch of 2020-inspired B movies. The only thing that's missing is a real-life Bond-type villain with an Austin Powers-type name.
But wait! Speaking of Bond-type villains with Austin Powers-type names—this just in from the New York Times:
A hacking group calling itself Evil Corp., indicted in December, has shown up in corporate networks with sophisticated ransomware.
Really? Evil Corp?
In fairness to the hackers, they didn't take their name from an Austin Powers film. They took it from the USA Network series "Mr. Robot." Campy though the assumed moniker may be, governments throughout the world take them quite seriously. Just six months ago, the United States Department of the Treasury issued this statement:
Today the U.S. Treasury Department's Office of Foreign Assets Control (OFAC) took action against Evil Corp, the Russia-based cybercriminal organization responsible for the development and distribution of the Dridex malware …

Evil Corp is the Russia-based cybercriminal organization responsible for the development and distribution of the Dridex malware. The Dridex malware is a multifunctional malware package that is designed to automate the theft of confidential information, to include online banking credentials from infected computers … Once a system is infected, Evil Corp uses compromised credentials to fraudulently transfer funds from victims' bank accounts to those of accounts controlled by the group.
This part should be of particular concern to the financial services industry:
As of 2016, Evil Corp had harvested banking credentials from customers at approximately 300 banks and financial institutions in over 40 countries, making the group one of the main financial threats faced by businesses. In particular, Evil Corp heavily targets financial services sector organizations located in the United States and the United Kingdom … Evil Corp has illicitly earned at least $100 million … it is likely that the total of their illicit proceeds is significantly higher.
I'm not sure I agree with the Treasury Department's use of "earned," but this is otherwise scary stuff.
And it gets worse. A few days ago, the University of Florida's Center for Cybersecurity, aka Cyber Florida, reported:
Sophisticated new attacks by [Evil Corp] … were identified in recent days by Symantec Corporation … the company reported that Russian hackers had exploited the sudden change in American work habits to inject code into corporate networks with a speed and breadth not previously witnessed … While ransomware has long been a concern for American officials … it has taken on new dimensions in an election year. The Department of Homeland Security has been racing to harden the voter registration systems run by cities and states, fearing that they, too, could be frozen, and voter rolls made inaccessible, in an effort to throw the Nov. 3 election into chaos.
Right. Because 2020 needed a bit more chaos.
The United States recently issued indictments against Evil Corp founders Igor Turashev and Maksim Yakubets. Trouble is, Turashev and Yakubets are Russian nationals, and the Russian Federation is not known for cooperating with extradition requests. That's why Edward Snowden was able to enjoy an extended sojourn in Russia uninterrupted by U.S. authorities.
Meanwhile, the basics of keeping clients safe haven't changed. This includes, as I have written before, keeping them informed as to safety measures they can take on their own:
The trick is to keep clients forewarned and forearmed while avoiding frightening them so much as to lose their confidence. Perhaps paradoxically, the proper presentation of information on staying safe from hackers can increase client confidence by conveying that a financial institution is knowledgeable and cares about its customers.
Here's hoping the second half of 2020 calms down.