Jun
20
How financial institutions leverage social media with their customers is clearly a work in progress; and where this will trend in the future is very much to be determined. Will it be used primarily as a community tool or focus more on lead generation? Will it be a place to push products or primarily for engaging fans via contests and promotions? As FI's continue to test the waters, ASB Bank in New Zealand has implemented a function that I think is one trend we will see rise in popularity over the coming months/years.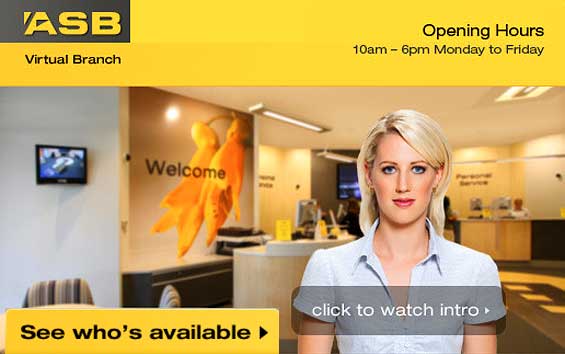 ASB's Facebook page functions as a "Virtual Branch" where anyone (customers or prospects) can chat live with bank representatives about everything from home loans to savings accounts. The design evokes that of walking into a bank branch and the avatar of the female representative (albeit slightly eerie) emphasizes that you will be talking to a human. They are even covering their bases from a security perspective by prominently stating that chats will not appear on your (or their) Wall.
While I don't have any stats on the success ASB has seen with this, judging from their over 17,000 fans (0.3% of New Zealand's entire population), their social media efforts are working well. Even more importantly, efforts like these can ultimately save FI's money by reducing call center volume and resolving issues quickly and easily for customers.
So what do you think about ASB's Virtual Branch application? Would you live-chat with your bank through Facebook?